Short Billed Dowitchers and Peep
---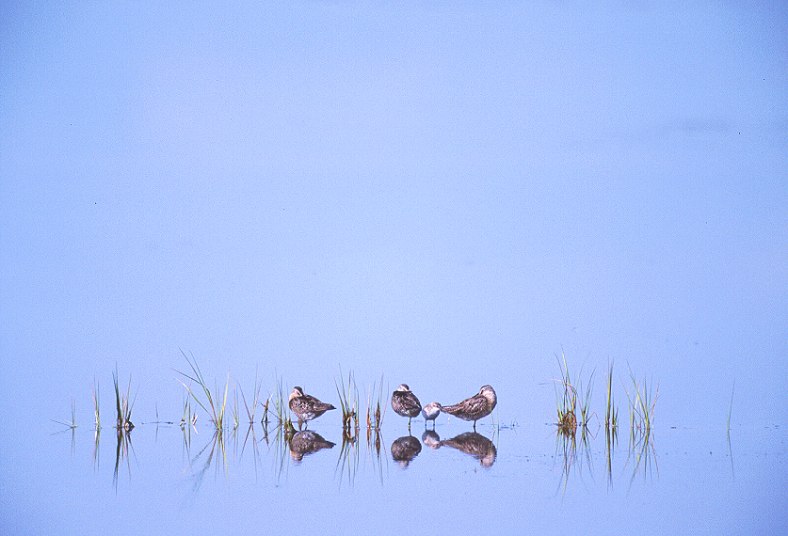 Technical Details
Equipment: F100, 500mm f/4 AFS, TC-14E.
Film: Provia F100 rated at 100 iso.
Exposure: f/6.7 at the meter, +0.3 adjustment.
Scanner: HP Photosmart.
Digital Adjustments: None.
Notes: This image was made at Plum Island in Newburyport, MA, one of my favorite places to bird watch. I was taken by the similarity of tone between the sky and water. I shot a roll and a half of these birds, and because the peep was extremely active dodging in and out of the dowitchers, this is the only shot I really liked. Photographers will notice the slight vignetting the 500mm + 1.4TC sometimes gives when shot wide open with light backgrounds.
Prints are available for sale for this image. You may also license this image for publication, or purchase a duplicate slide for presentation. Prints and slides are much sharper and show more detail than the scan. Email stnoonan@stnphotography.com for details.
---
home / links / books / photo tips /images